Thank you for coming to our website! Here you will find all the information you need regarding your driving education.

You are probably wondering why our driving school is called Fahrschule 1a!?

Our driving school has highly professional, fully qualified driving instructors. You will not take more driving lessons than needed and a fair price is guaranteed.

Additionally, our students do not only learn, but also drive and pass their license in a first-class-manner.
We offer next to the standard driving education also a crash course, which gives you the opportunity to obtain your license especially during vacation time within 19 workdays.

Our students enjoy facilitated studying due to the newest teaching methods in our state of the art equipped rooms. . Using multimedia, the 'dull' theory classes become highly enjoyable and fun! Furthermore, we offer theory classes 5 times per week, allowing you to complete the theoretical part of the education quickly. Theory lessons outside of our hours may be possible in regards to the chosen program.
You can easily contact us via telephone on workdays from Monday to Saturday in our office, or you come visit us at Sallstraße 27 in Hanover. Our qualified team will be there to answer all of your questions concerning the acquisition of your license.

You are happily invited to visit us for a personal conversation in order to form an individual offer in respect of your time schedule.

In this way we hope to answer all of your questions and requests on the course of your driving education.

We look forward to welcoming you!

Yours, Fahrschule 1a.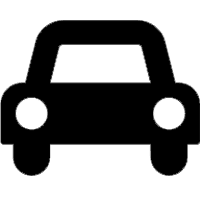 Class B license
---
Motorcars - except motorcycles - with a combined authorized mass of max. 3,5t and max. eight seats except the drivers seat. You may drive a trailer with a combined authorized mass of max. 750kg.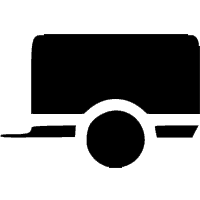 Class BE license
---
Combination of a drawing vehicle of Class B and a trailer or road semi-trailer with a combined authorized mass of the trailer over 750kg to max. 3500kg. The combination must not weigh more than 7000kg and not go by Class B. A Class C1E license is necessary if the trailer weighs more than 3500kg.
Studying theory online
Studying online: all license classes, all questions, all languages. Study when and where you like, simply via your browser.

With CLICK & LEARN 360°, you can study all theoretical questions via your internet browser or via your smartphone. You always get up-to-date content regarding all license classes. All questions are available with audio support and comments. To every question you will get a reference to the textbook. Plus, you receive an extensive statistic.



This is what our students say about us:
Mahdi Rahimbakhsh
This is the best driving school! Ali and Babak are competent and incredibly kind. Highly recommended. Thank you for your patience.
Jessica Hundrieser
The theory lessons went by quickly and were never dull. The practical education took a little longer, but thanks to Markus' useful tips and his calmness, I was able to pass the practical exam with adequate experience. They have a good price-performance ratio. I recommend this driving school. Good Luck!

Manuel Schuttwolf
Very good driving school, highly recommended. You learn a lot. I passed the theoretical exam at first go.

Maggie W
I can warmly recommend this driving school! Ali has been the best driving teacher I could imagine. I am very thankful for his patience, warmth, his friendly ear and his sympathy! And, not forgetting, his laughter and his humour. ???? Especially for fearful and insecure drivers, Ali is pretty much a superhero. ????

Paul Schulz
The name says it all. Very nice atmosphere, no dull theory lessons and great driving teachers. My driving teacher (Babak) does excellent work, he communicates calmly and never makes one nervous, if something doesn't work out on the first try. I passed both exams (the theoretical exam and the practical exam) at the first attempt. Thank you for a great time. ????

Hans Meier
The theory lessons were entertaining, and never dull. Even though I have been there a long time, the driving lessons with my driving teacher Ali were always fun. He was patient and gave me helpful tips. All things considered, I can highly recommend the driving school. Timmi ????