As many driving lessons as necessary – at the smallest cost possible
Our driving school is the perfect place for those who want to obtain their license ASAP and, due to the quality of the course we offer, keep it over the long term. The aim of our training is to turn our clients into secure, responsible and environmentally conscious road users.
In other words, we want our clients:
Schooling:
- To be able to handle even difficult traffic situations
- To know, understand and apply traffic rules
- To develop abilities to perceive and evaluate dangerous situations, including their prevention
- To know about their abilities and limits, leading to a realistic self-evaluation
- To be willing and to be able to drive fair and considerately, and to be aware of the relevance of emotions while driving.
- To be responsible in terms of life, health, environment and ownership
Motto
Our motivation comes from a positive work atmosphere and your satisfaction. An individual and friendly counseling is guaranteed and should not be regarded as luxury.

You are our main focus. We want you to feel comfortable throughout every second of your education with us.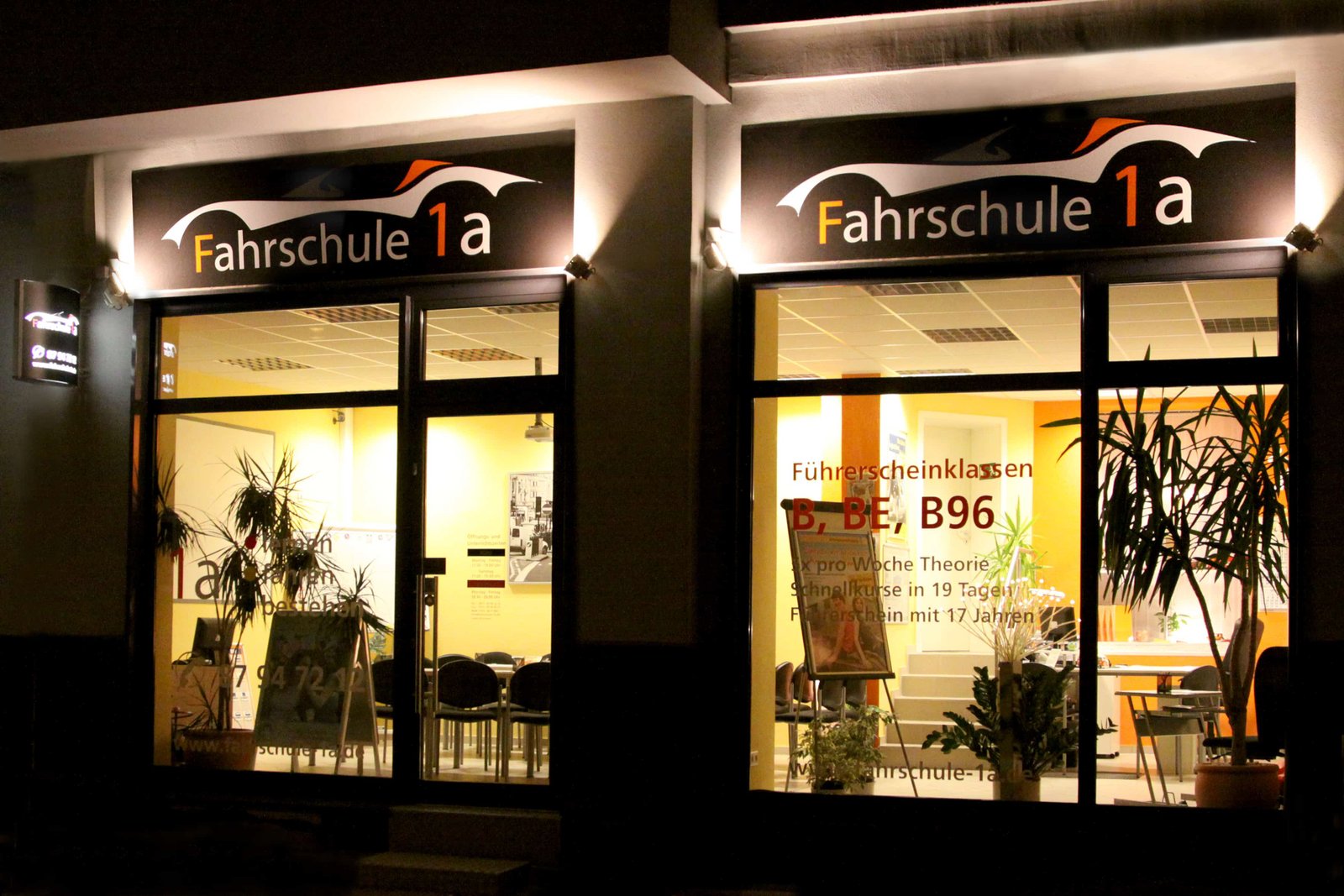 Staff
We have qualified and full-time staff in the fields of leadership, teaching and management. Regular skill enhancement workshops ensure the pedagogical and technical expertise of our employees.
We try to make the time for our students as enjoyable and diverse as possible.


Equipment
Our rooms and equipment match the professional criteria and are adapted to the target audience. Naturally they also correspond with the laws on driving instruction.


Education
Our students will receive personal consulting and direct, clear statements for successful learning. The material corresponds with the required standards and is used according to a didactic strategy.
The successful schooling is achieved with the help of varying methods and tests.


We are looking forward to meeting you again even after the end of your driving education.