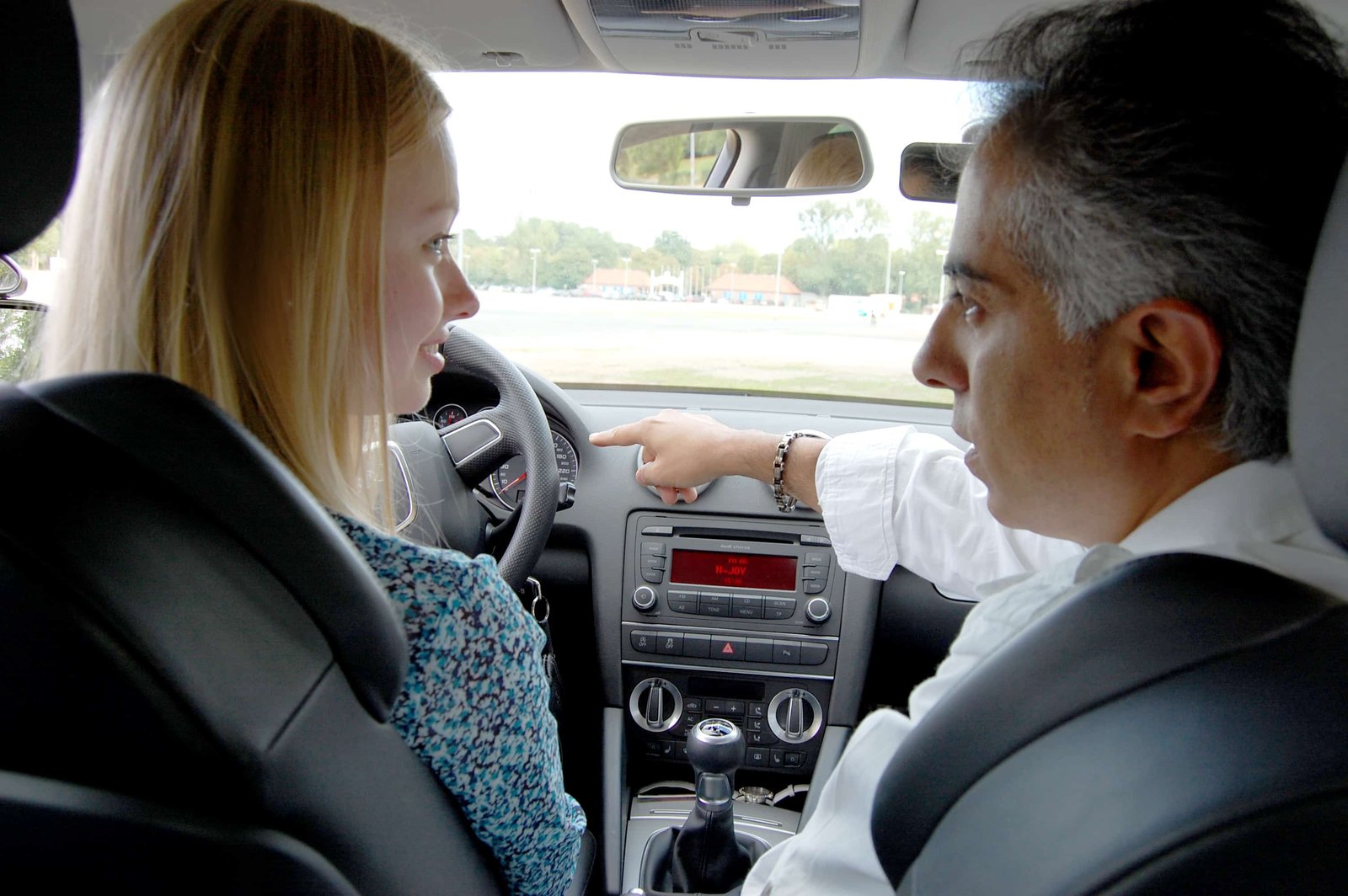 The practical education
The practical education consists of:
- the basic education and
- 'special'/compulsory driving lessons.

Through an individual time schedule and flexible time management, we enable you to pass your license as quickly as possible.

Practical lessons are available from Monday to Saturday, 8 am to 9:30 pm, and until 11 pm during the summer months.

Driving is fun, but often underestimated by novice drivers.
Therefore, our education is not only aimed at you passing your driving test, but especially at forming a secure, responsible and environmentally conscious driver.
The basic education:
The basic education teaches you the basics of driving and the how to react in varying traffic situations.
br> We are proud that we are one of the very few driving schools, which work with the diagram card of the Bundesvereinigung der Fahrlehrerverbände (Confederation of driving instructors associations). The diagram card helps to secure a safe education, in consideration of an energy-saving and environmentally friendly manner of driving.



Working with a diagram card has many advantages.
You, as the student, are always able to relate to your current status during your training, and the driving teacher is able to be responsive to each and every driving students' indivual needs, strength and weaknesses with the help of the diagram card.

So, having a fixed amount of driving lessons doesn't make sense.

The amount of driving lessons you will need will depend on your abilities as a driver.
Don't let family or friends drive you mad when they say that they only had a certain amount of lessons. Often you will find that the number is not true. More importantly, you should not compare yourself to others.
'Special'/compulsory driving lessons:
Special driving lessons take place on country roads, on motorways and at nighttime.

Studies have shown that over 60% of novice drivers have had accidents on country roads., you will have to take 12 obligatory 'special' driving lessons, each at 45 minutes, near the end of your driving education. These include 5 on country roads, 4 on the motorway and three at night. Die Studie zeigt, dass über 60 % aller Fahranfänger auf der Landstrasse verunglückt werden.

Due to this,

the obligatory driving lessons need to be completed carefully and preferably near the end of your driving education to make sure that you are already skilled enough to get the most out of these very important lessons.

These 12 obligatory 'special' driving lessons, each at 45 minutes, include 5 on country roads, 4 on the motorway and 3 at night.
Ende der Ausbildung:
At the end of your practical education, you will be additionally prepared for your driving test. You will take a mock driving test, along the examined routes in an exam-like situation. Your instructor will only interfere in cases of emergency.

By reflecting on your mock driving tests, your final weaknesses are pointed out and can be corrected in the next lesson.

We can ensure you, that we will give our very best to prepare you for the exam in the best way possible, in order for you to pass! Good Luck!